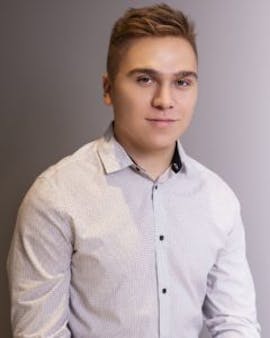 A senior marketing student at Mount Royal  University, Michael uses his knowledge and expertise to effectively and uniquely brand businesses.
Working as both a freelancer for start up companies and with agents like Jordan, Michael implements unique and bold marketing strategies to help take any project to the next level. Michael's goal when working with any client is to ensure that their vision is executed in the most authentic way  possible.
This type of collaboration in conjunction with Michael's ability to look at the big picture results in a marketing strategy that is unique and conducive to each client's project.