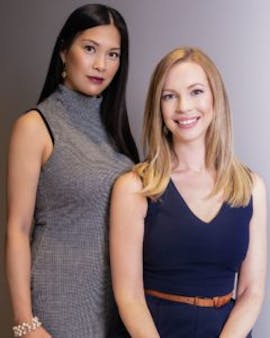 Martin Lee Design is a boutique Interior Design company focusing on residential design that celebrates and reflects their client's individuality. Our passion for design goes beyond selecting finishes or space planning. We are passionate about creating an atmosphere and inventing an environment that ignites a feeling in people.
Our concepts focus first on functionality and feel. Only after that is established do we begin to translate into spatial planning, finish selections, millwork design and tangible elements. Our goal is to create meaningful and lasting interiors that move both our clients and ourselves.
Martin Lee was founded in 2008 by Principal Designers Stephanie Martin and Mae Logullo. Our firm's goal is to provide not only high end design but also full and exclusive service. We are a collective team, bringing together many outlooks and approaches to create eclectic interiors based on a joint vision with our valued clientele.