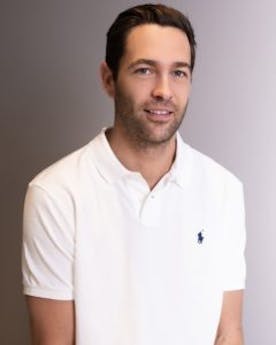 Adam is a knowledgeable and inspired project manager with 12 years of experience in the custom home and commercial construction world. As a general contractor, he cares about his client's experience as much as the end product and loves transforming all spaces. No project is too small!
Adam and his wife, Stacey, have survived living through four house flips together and share a real passion for home design and renovation. Adam met Stacey while backpacking in Australia in 2007 and never looked back. Ten years later, he is a proud new dad after welcoming their baby girl, Mara, to the world. Adam got to know "Uncle" Jordan in 2015 after listing their Garrison Woods townhouse and the two have been collaborating ever since!
Adam understands the importance of functionality in a home, and how daunting a renovation or a new build can be for a client. His communicative, friendly style always has a way of putting clients at ease. He's always there for advice and is known for going out of his way to help. If you've got renovation ambitions, he's your guy!